Who we are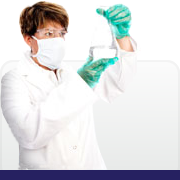 Established in 2003 to perform microbiological analysis of hospital decontamination equipment, 20/30 Labs is now the UK's leading decontamination consultancy specialising in endoscopes, automated washer-disinfectors and endoscope drying cabinets.
As the trusted technical resource for the principal equipment manufacturers, we set the gold standard for every aspect of water and decontamination equipment analysis, from identifying the problem to initiating corrective action.
As a UKAS accredited laboratory, offering complete microbiological services; we provide a fast, reliable and personal service with an emphasis on quality assurance.
Why we are different
20/30 Labs prides itself on offering the customer more than just a test result.
Hospital (Endoscopy) Water Analysis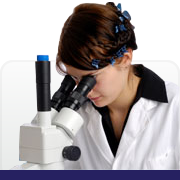 Included in all aspects of water analysis, we provide basic microscopy outlining whether your contamination consists of skin, environmental or water-based flora. As a result of years of experience and our expert knowledge of all EWD machines, we are able to offer detailed decontamination advice tailored to your requirements. We are currently the only laboratory to hold UKAS accreditation for the testing of Environmental Mycobacteria present in final rinse water, according to ISO 15883.
Potable Water Analysis
We are also able to provide a full range of potable water tests
such as;
• Total Viable Counts • Legionella • E.coli
• Coliforms • Pseudomonas
Scientific Research
With a passion for infection prevention, high quality results and vast industry contacts, 20/30 Labs can offer consultancy and training, as well scientific research, for those who require our expertise and skills.